Chassis | Safety and convenience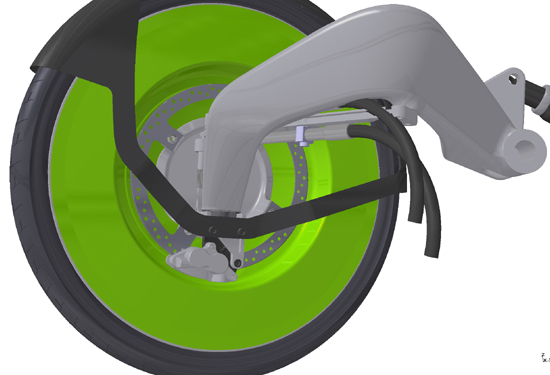 The chassis is made of monocoque hollow carbon-fibre composite structures, made by joining together laminated half-shells. In this way the basic structure can be manufactured using simple jigs and with little finishing work. All bonding surfaces fulfil secondary functions, i. e. as rails for the seat adjustment or as attachment locations for parts of the fairing. All components of the core chassis are fixed with no length adjustments for riders.
A single-seated or a two-seated vehicle chassis can be configured from the same set of parts. Compared to traditional recumbent bicycles, the Läufer comes up with a huge and very stiff frame. Front wheel and steering are connected with a flexible bowden cable to allow for sufficient adjustment.